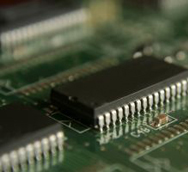 Services we specialise in:
Hardware repair, issue resolve, software installation, network cabling and Network technicians.
Data Recovery and IT Tech.
The following common issues we specialise in:-
Data recovery is the process of salvaging data from damaged, failed, corrupted, or inaccessible secondary storage media when it cannot be accessed normally. Often the data are being salvaged from storage media such as internal or external hard disk drives, solid-state drives (SSD), USB flash drive, storage tapes, CDs, DVDs, RAID, and other electronics such as ROM flash. Recovery may be required due to physical damage to the storage device or logical damage to the file system that prevents it from being mounted by the host operating system.
The most common "data recovery" scenario involves an operating system (OS) failure (typically on a single-disk, single-partition, single-OS system), in which case the goal is simply to copy all wanted files to another disk. This can be easily accomplished using a Live CD, many of which provide a means to mount the system drive and backup disks or removable media, and to move the files from the system disk to the backup media with a file manager or optical disc authoring software. Such cases can often be mitigated by disk partitioning and consistently storing valuable data files (or copies of them) on a different partition from the replaceable OS system files.
Another scenario involves a disk-level failure, such as a compromised file system or disk partition, or a hard disk failure. In any of these cases, the data cannot be easily read. Depending on the situation, solutions involve repairing the file system, partition table or master boot record, or hard disk recovery techniques ranging from software-based recovery of corrupted data, hardware-software based recovery of damaged service areas (also known as the hard drive's "firmware"), to hardware replacement on a physically damaged disk. If hard disk recovery is necessary, the disk itself has typically failed permanently, and the focus is rather on a one-time recovery, salvaging whatever data can be read.
In a third scenario, files have been "deleted" from a storage medium. Typically, the contents of deleted files are not removed immediately from the drive; instead, references to them in the directory structure are removed, and the space they occupy is made available for later overwriting. In the meantime, the original file contents remain, often in a number of disconnected fragments, and may be recoverable.
Receiver Hardware repair
If your receiver box has been damaged such as no power or has black screen present on TV (more likely) Hardware issues, you can always bring your receiver box or send it by post to PC2GO ( lab) for us to repair it for you.
ROM Flash repair
Receiver boxes hardware equals the collection of physical elements that comprise a computer system. Receivers hardware refers to the physical parts or components of a satellite receiver box such as TV, remote control, control panle, data storage, CPU (graphic cards, sound cards, ROM Flash, motherboard and chips), etc all of which are physical objects that you can actually touch. In contrast, software is untouchable. Software exists as ideas, application, concepts, and symbols, but it has no substance. A combination of hardware and software forms a usable satellite receiver system.
Accessories
The number of parts available for users often when experience problems with their box think that to fix it would be too costly and maybe to purchase a brand new one would be better. Any two problems are never the same so it is worth getting in contact with us and see what we can do for you.
IPTV LIVE TEST
General Price Guidelines
| Problem | Cost |
| --- | --- |
| System Health Check | from £20 |
| Virus Removal | £20 depending on severity |
| Data Transfer | from £30 (please call with details) |
| Data Backup | Please Call |
| Data Recovery | Please Call |
| Re-Installation of Windows XP/Vista/Windows 7 or Linux | £40 with driver disks £50 Includes Drivers |
| Install Drivers | from £25 includes drivers supplied on disk for future installs |
| Hardware Installation | from £25 Plus Cost of Hardware (Call for hardware costs) |
| Software Installation | from £25 |
| Network Setup | from £25 for 1 PC £10 for additional (Please Call for details) |
| Password Reset | from £20 for all users on one PC, Please enquire if Bios needs resetting |
| Printer Installation | from £25 or £25 to set up Network share over Your Network |
| Internet & Email Setup | from £25 for 1 PC £10 for each additional PC |
| Data Wiping | from £25 |
| Operating System Recovery from Blue Screen etc | from £30 |
| Diagnostics for fault finding | from £20 |
| Laptop power jacks | from £40 |
| Laptop Screens | from £65 (new screen and fitted) |
| Other Laptop Repairs | Please Call (Keyboards, Fans, Casings, Power adapters etc…) |
| Call out | Free within 3 miles & £15 thereafter |
Other Services
Please call for any other services you may need.